The office is conveniently located in the Garland Building on East Hennepin Avenue, across the river from downtown Minneapolis, in the Old St. Anthony/Nicollet Island-East Bank neighborhood.
201 E. Hennepin Ave., Suite 204, Minneapolis, MN 55414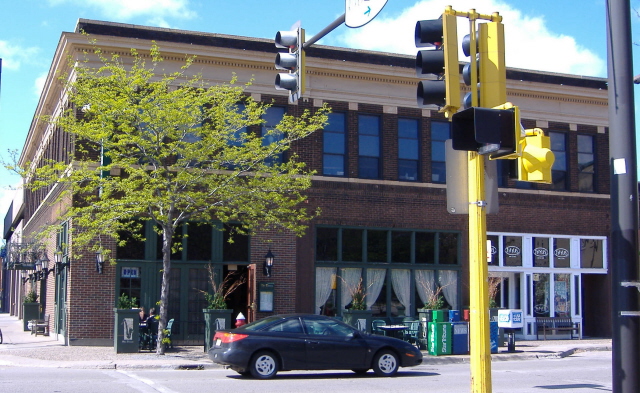 (Please see the map at bottom of page:)
Enter on East Hennepin Avenue at the south side of the building. The door is between the entrances to Honey and Kramarczuk's. Look for a sign overhead for the Garland Building. Take the stairs to the 2nd floor, to Suite 204.
Elevator access is available through the 2nd street door; please notify Jen in advance if you need elevator access, to ensure the door will be open at your appointment time. Enter on the 2nd St. NE side of the building, through the door closest to the parking ramp.
A parking ramp is located on the north side of the building, and metered parking is available on adjacent streets or in the lot across Hennepin Avenue, south of the building.

Take the bus! The Garland Building is on Minneapolis bus lines 4, 6 and 61. Lines 10, 11, 17 and 25 are nearby. Metro Transit Web Site
Explore the area! Several restaurants and specialty shops surround the Garland Building.
Questions or comments? Contact Jen:
jen.intobalance@gmail.com
651-334-6248